For Immediate Release
March 8, 2023
Football Ontario Announces 2023 Team Ontario U18 Male Tackle Development Camp
Football Ontario Reveals Tops 200 U18 Players Invited to Development Camp
Hamilton, Ontario – Football Ontario has officially announced the location of the 2023 U18 Male Tackle Development Camp as a part of Phase Two of the Team Ontario Program and the High Performance Academy.
The U18 Male Tackle Development Camp will take place at the University of Toronto on April 1/23:
April 1, 2023 @ University of Toronto Dome, Toronto ON @ 9am ET

299 Bloor Street West, Toronto ON, M5S 1W2
The Top 200 Players from Phase One have been invited to the Development Camp. Please see below for the list of invitees. The organization congratulates those who have made it through to the next phase of the process.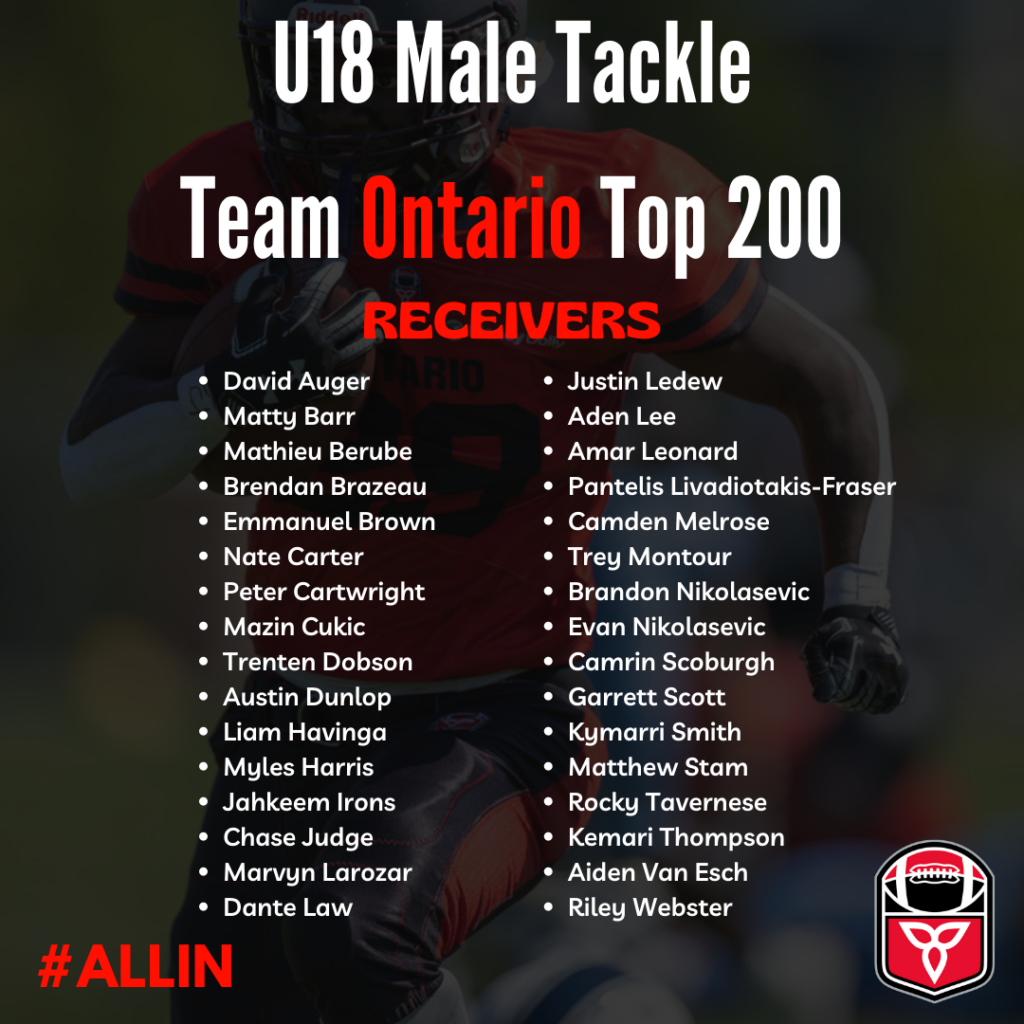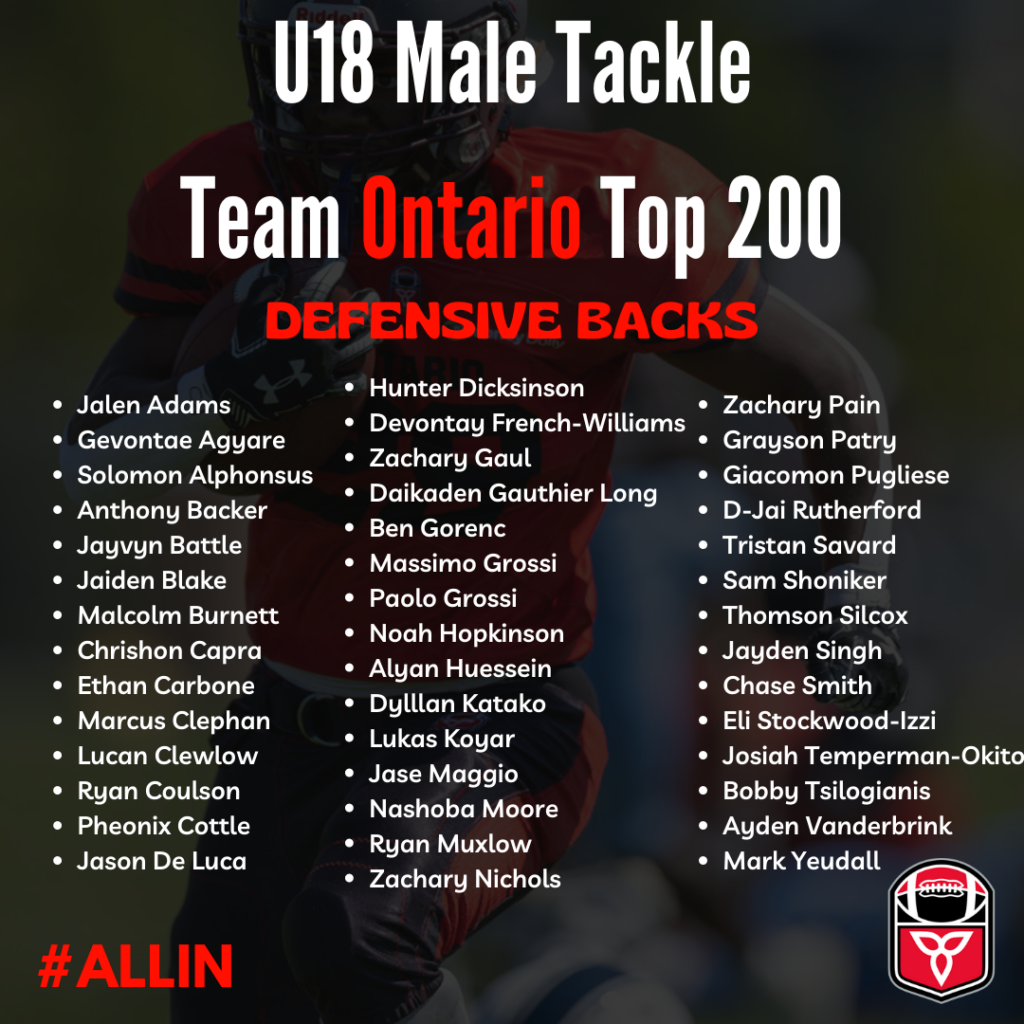 This is the second phase of the Team Ontario selection process and roadmap. To view the entire Road Map CLICK HERE.
Phase Two will consist of a Development Camps as a part of the High Performance Academy.
The High Performance Academy has a cost of $195 and consists of:
Exclusive Football Ontario Apparel
5-7 Hour Development Camp
Greatness Academy Virtual Sessions
Virtual Football Development Sessions
U Sports Recruitment Panels
The Development Camps will include on-field competition in pads, in-class learning with elite Team Ontario and OUA coaching, as well as classroom and film sessions. This experience is invaluable for players looking to take their game to the next level as they will receive the best coaching and access to great facilities.
The culmination of the High Performance Academy will be the selection of the Top 90 players at each age level. These players will be invited to the Football Ontario Red v Black Weekend.
This weekend will consist of a virtual draft of the players performed by Team Ontario and University coaches where teams will be selected and then face off in an exhibition match at Western University on the weekend of May 6-7/2023.
If you have any questions about the upcoming tryouts, you can contact Football Ontario's Director of Sport, JT Tsui at jtsui@footballontario.net
FOR MORE INFORMATION:
www.footballontario.net
ABOUT FOOTBALL ONTARIO: Football Ontario is the sanctioned provincial governing body for football in Ontario, through its focus on transparency, growth, alignment and excellence, is engaged in providing football opportunities for all of Ontario. Football Ontario is driven by a commitment to deliver football programming, opportunities and resources for its members and the provincial football stakeholders. Please visit: footballontario.net