Football Ontario's High Performance Academy is the second phase of the selection and identification process that leads to the Team Ontario Program and National and Regional competitions.
The High Performance Academy takes place in the Spring with the Top 75 Regional players being named in three regions who are invited to developmental camps across the province to showcase their talents and make their case on why they should be chosen to represent the province in competitions.
WHY HIGH PERFORMANCE ACADEMY?
Highly Trained Coaches

Customized Workout Regime

Our Partners/Sponsors

Merchandise

Speakers and Programs

Unique Experience with Different Regional Camps

Route to Team Ontario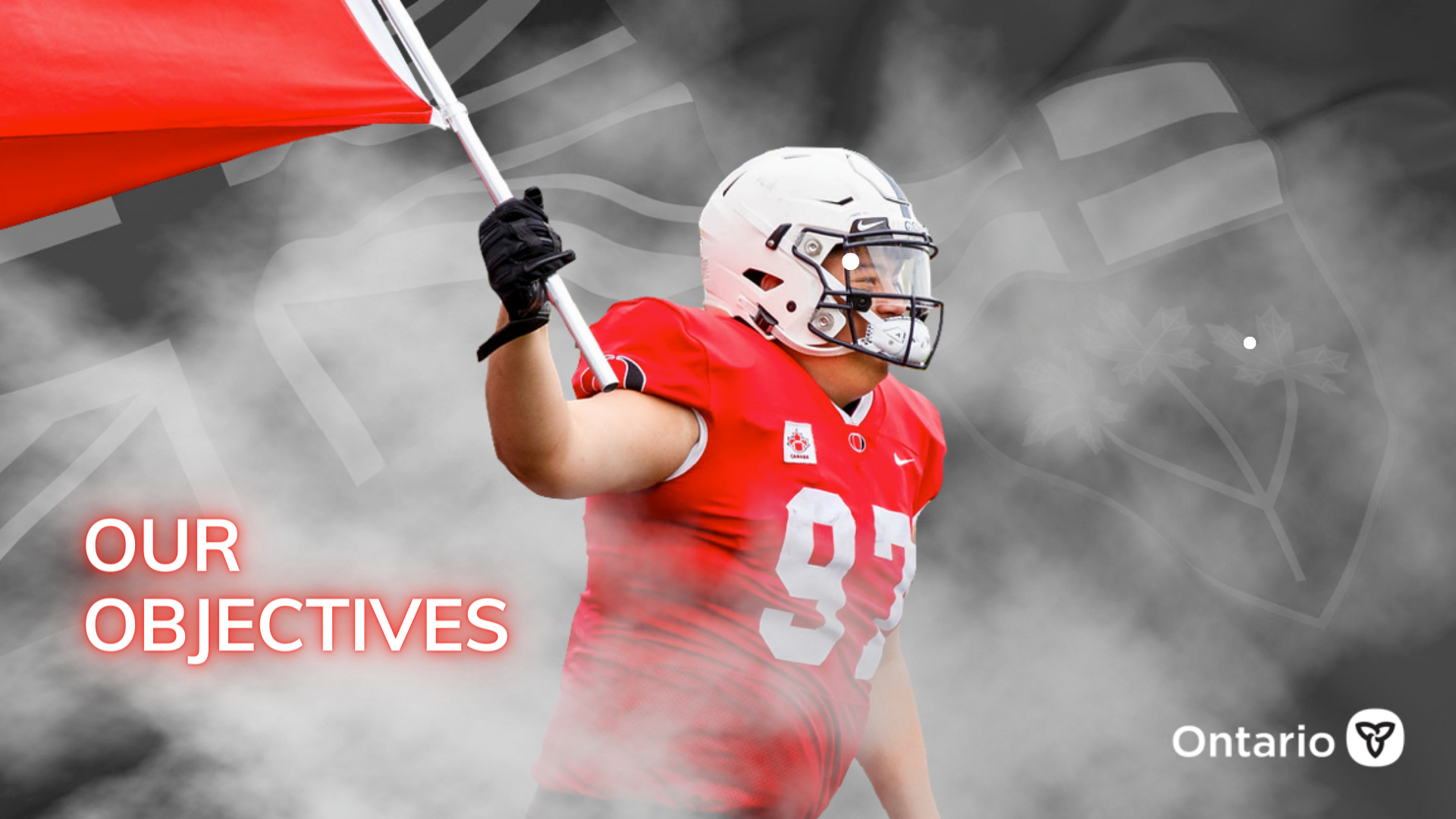 For The Program
Cultivate High Performance Experience through Programming and Best in Class Training
For The Players
Next steps to develop them as high-perforrmance bound players, measure metrics, on field development and give the player exposure and promotion
For Recruitment
Direct exposure to Post Secondary coaches and programs on an on-going basis
For The Coaches
Opportunite for community coaches to get exposure to High Performance
DEVELOPING HIGH PERFORMANCE ATHLETES
Six Main Factors
Prioritizing Athlet Safety

Standardization and Recruitment

Creating Accessible Online Interactive Content

Off Season Training, Strength and Conditioning, and Development

Tracking of Individual Performance

Engaging All Industry Partners in Implementing Performance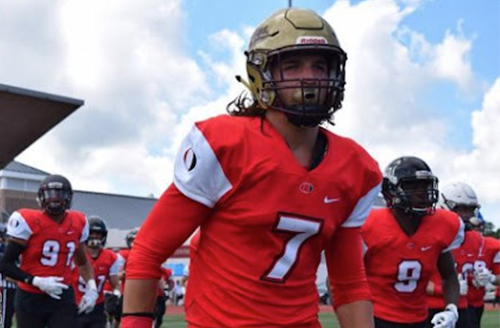 MARKETING AND PROMOTION
Exposure
Getting Exposure to Recruiters at the Red v Black Weekend
Getting Exposure through our Social Media Platforms
Pathway to Top 70
Step to Representing Team Ontario
Brand Awareness
Best Coaching in the Province
Merchandise Provided to Athlete
Athletes being Marketed on our Social Media as 'Top Performers'
'Players to Watch'
Updated Player Rankings
Promotion for our Partners
Front Face Marketing for Universities
Universities can Pitch their School to Athletes
Contact List
More information on these developmental camps will be announced alongside the Top 75 (x3) following the Football Ontario Futures and Identification Camps.
To view the entire Road Map CLICK HERE.
MOMENTUM FUNDRAISING POWERED BY MONEYDOLLY IS THE OFFICIAL SPONSOR OF TEAM ONTARIO.
SCAN THE QR CODE BELOW TO LEARN MORE.