For Immediate Release
December 7, 2021
Football Ontario Unveils Team Ontario Women's Tackle Coaching Staff
Football Ontario Announces the U18 Team Ontario Women's Tackle Coaching Staff
Hamilton, Ontario – Football Ontario has officially unveiled the Team Ontario coaching staff for the U18 Women's Tackle Program.
The coaching staff is led by Head Coach Mark Ouellet, to read more on Mark and his selection as Head Coach you can read the press release on his selection HERE.
The entire coaching staff is listed below.
Head Coach – Mark Ouellet
Offensive Coordinator – Jeff Koradi
Defensive Coordinator – Phil Edworthy
Offensive Assistant – Kyle Cole
Offensive Assistant – Amanda Ruller
Offensive Assistant – Taylor MacIntyre
Defensive Assistant – Jay Grosset
Defensive Assistant/Apprentice Coach – Caitlin McCallan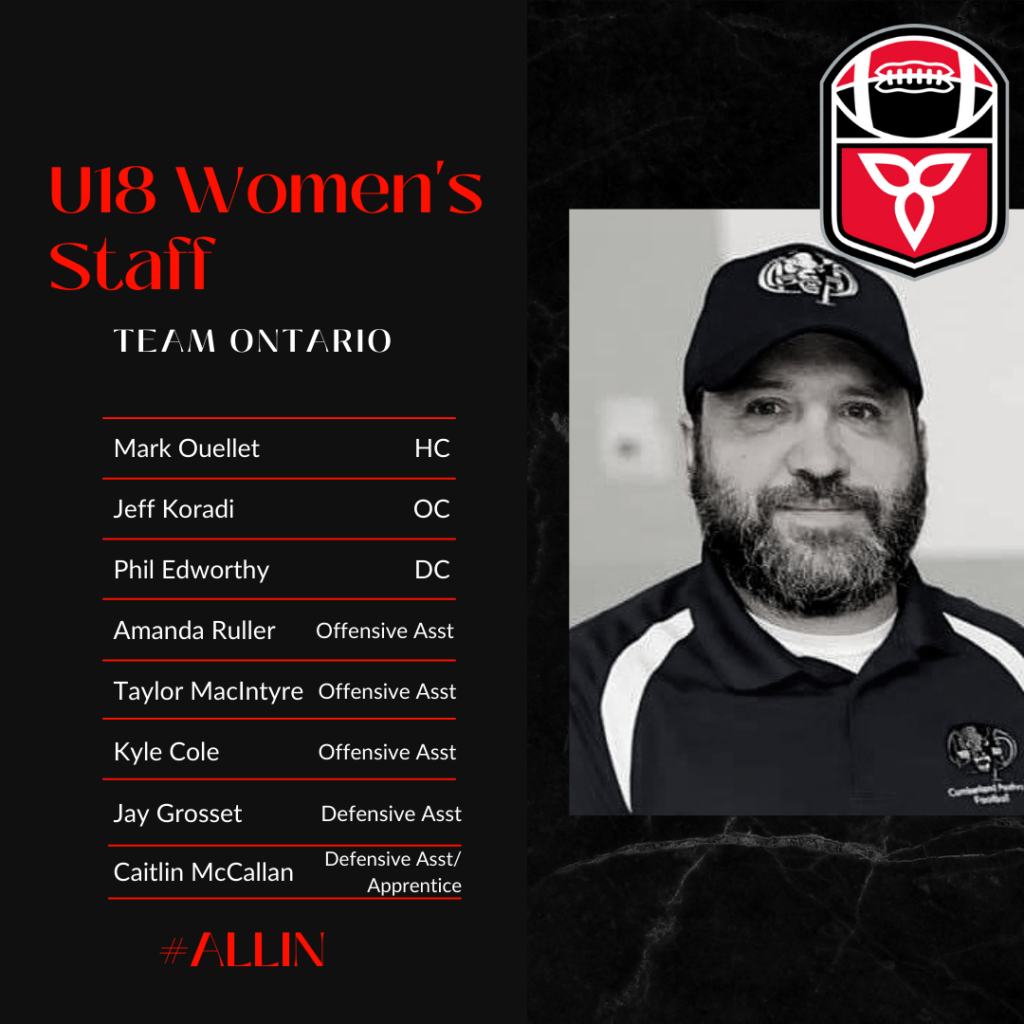 When asked about his coaching staff, Coach Ouellet said, "As Head Coach, I couldn't be more pleased with the caliber of coaches we've added to our program. Welcoming three strong, experienced women coaches to the program is a particular delight. We've ensured coaching representation from multiple regions across our province to provide us the best recruiting and evaluation advantages. Among our staff we have active U Sports coaches, elite provincial-level coaches and community coaches with decades of experience. I am confident the players who join our program will benefit from the absolute pinnacle of coaching as we forge this new path together."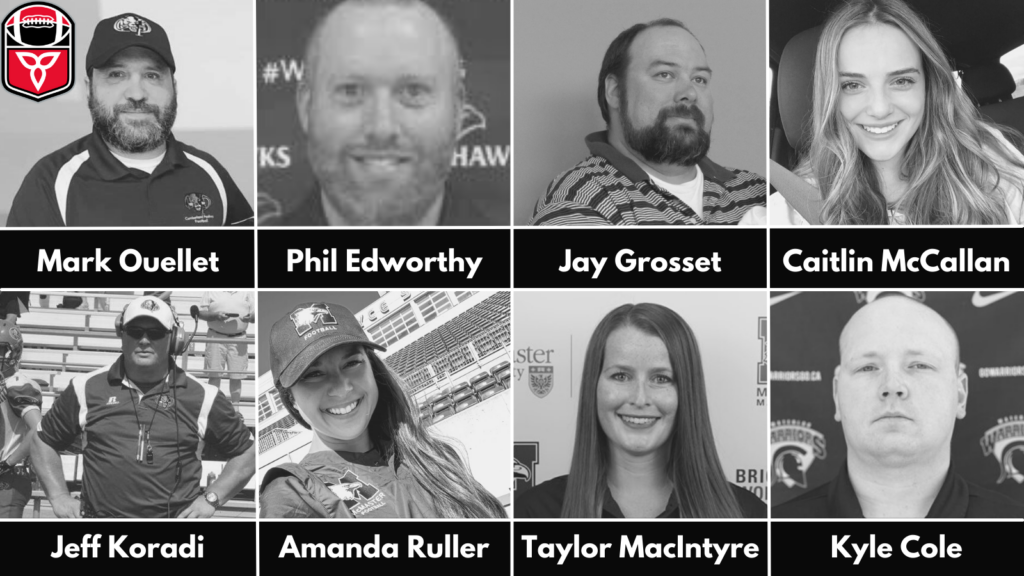 "I am so enthused that we are creating new opportunities to develop and strengthen our High-Performance Program for Women's Tackle Football in the province. Coach Ouellet is a passionate and energetic coach who exemplifies Football Ontario's core pillars of excellence, growth and community. I look forward to working with Coach Ouellet and his coaching staff so that we can continue to provide more diverse, equitable and inclusive opportunities, especially for the female athletes in the province. " says JT Tsui, the Director of Sport for Football Ontario.
Football Ontario is excited to have this talented and experienced staff lead the Team Ontario program and players to success in 2022 at the National Championships. The staff provides top level coaches which will help the players in both their practical football techniques and skills as well as help further their exposure.
IF YOU ARE INTERESTED IN BEING A MEMBER OF THE TEAM ONTARIO WOMEN'S TACKLE PROGRAM FILL OUT THE PLAYER INTEREST FORM HERE.
Stay tuned for more information on the Team Ontario program in the coming weeks.
FOR MORE INFORMATION:
Aaron Geisler
Executive Director
ageisler@ontariofootball.ca
519-719-2322
ABOUT FOOTBALL ONTARIO: Football Ontario is the sanctioned provincial governing body for football in Ontario, through its focus on transparency, growth, alignment and excellence, is engaged in providing football opportunities for all of Ontario. Football Ontario is driven by a commitment to deliver football programming, opportunities and resources for its members and the provincial football stakeholders. Please visit: footballontario.net