For Immediate Release
June 1, 2023
Football Ontario Announces 2023 U18 Women's National Championship Rosters
Football Ontario Announces U18 Women's Tackle Team Ontario Red and Team Ontario Black Rosters
Hamilton, Ontario – Football Ontario has officially unveiled the two U18 Women's Tackle Team Ontario Rosters for Team Red and Team Black that have been selected and invited to represent the province at the Women's National Championship in Ottawa this summer.
Football Ontario is excited to unveil these rosters after months of hard work from all of the athletes, coaches, and volunteers throughout the entire identification and evaluation process.
"The Team Ontario U18 Women's program is only in its second year and the ability for Ontario to have two teams and showcase so much talent is directly because of the hardworking volunteers and community organizations helping to create more pathways for Women in our sport. We look forward to watching both of our teams compete on the National stage in Ottawa, ON this summer in their pursuit for a gold medal." says Football Ontario's Executive Director, Aaron Geisler.
See the full roster and breakdown below: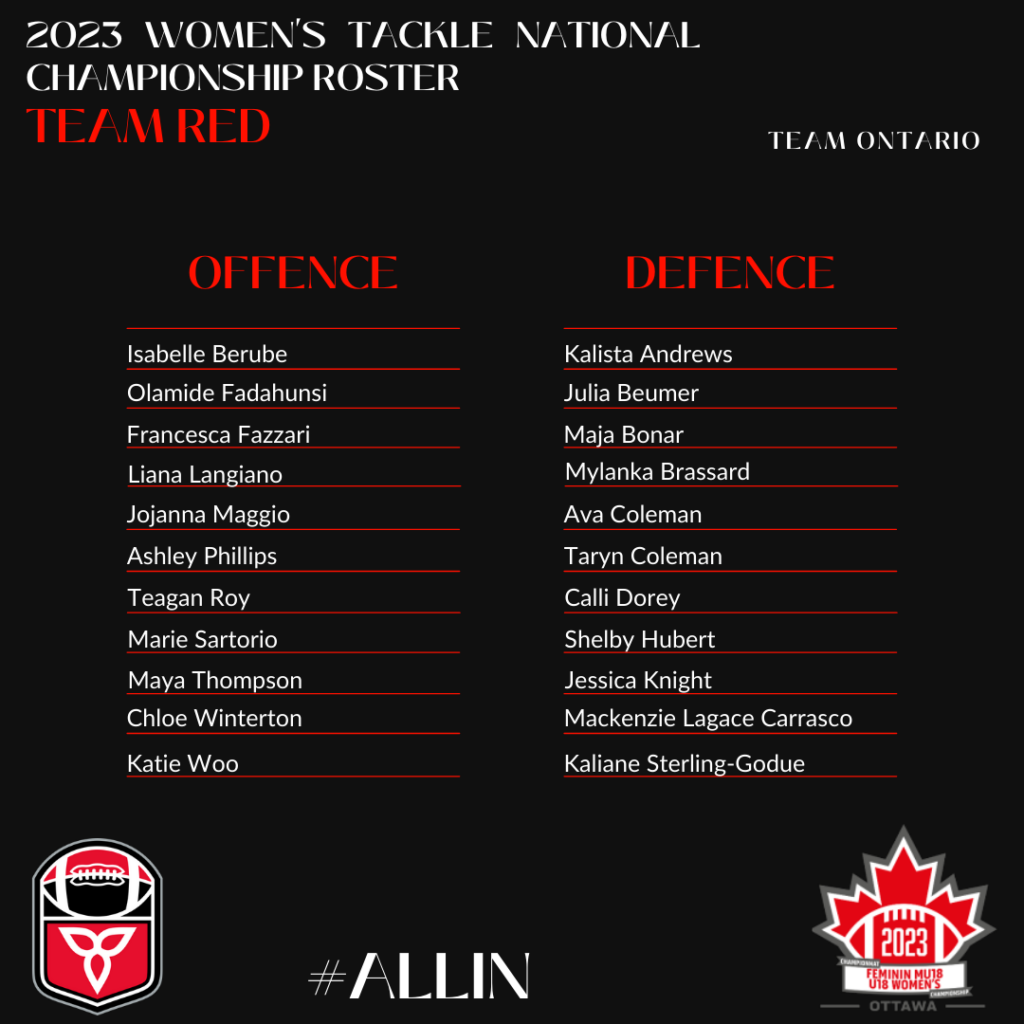 "Following our extraordinary successful identification process, I'm more excited than ever to gather our players together for the first time. Team Red is ready to begin the work to win a gold medal on home turf in Ottawa this summer. It's amazing how far we've come in a single year. Before last year's tournament, women's tackle football didn't exist in Ontario in any organized form. This year, there are hundreds of young women playing club and high school ball. Ontario has arrived!" says Team Red Head Coach, Mark Ouellet.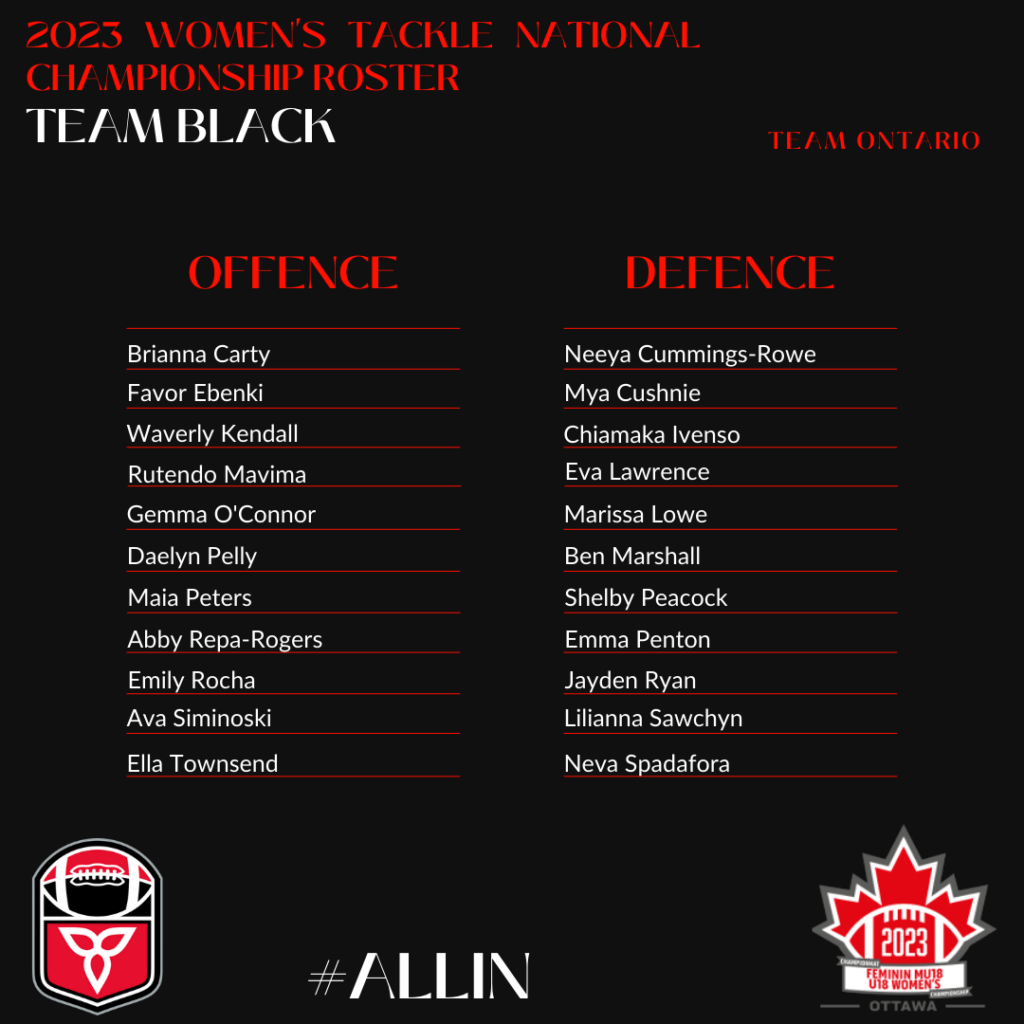 "Our staff is ecstatic about our group of 22 on Team Ontario Black. The identification process was extremely competitive and we strongly believe we have the right people on board to compete for a Women's Football National Championship. You can expect a technical and tenacious team that's All In on establishing Ontario as the standard for Women's Football in Canada." says Team Black Head Coach, Cam Davidson.
Football Ontario is thrilled to attend and host the 2023 Women's National Championship in Ottawa and have the opportunity to compete for the gold medal.
Team Red and Team Black will take part in the second annual Women's National Championship to be held in the nation's capital. For the full 2023 National Championship schedule CLICK HERE.
FOR MORE INFORMATION:
www.footballontario.net
ABOUT FOOTBALL ONTARIO: Football Ontario is the sanctioned provincial governing body for football in Ontario, through its focus on transparency, growth, alignment and excellence, is engaged in providing football opportunities for all of Ontario. Football Ontario is driven by a commitment to deliver football programming, opportunities and resources for its members and the provincial football stakeholders. Please visit: footballontario.net