For Immediate Release
May 30, 2023
Football Ontario Announces 2023 Canada Cup Roster
Football Ontario Announces U18 Team Ontario Top 40 to Play in Edmonton
Hamilton, Ontario – Football Ontario has officially unveiled the U18 Male Team Ontario Final Roster who have been selected and invited to represent the province at the Canada Cup in Edmonton this summer.
Football Ontario is excited to unveil the final U18 Male Tackle Top 40 after months of hard work from all of the athletes, coaches, staff, partners and volunteers throughout the entire identification and evaluation process. 
"As Head Coach of Team Ontario. I officially want to congratulate the 40 athletes who have been selected for our 2023 Canada Cup squad, as well as those who were selected as alternates.
Although the process is complete, the journey has truly just begun. As we continue forward with our Installation sessions, our 3 day mini camp at St. Andrews College and then the flight to Edmonton to compete for a Gold Medal, we need to tighten the screws on our focus, preparedness and attention to detail. Our ultimate goal of winning the tournament is first and foremost, however, the opportunities for experiences, development, camaraderie, and the ability to showcase one's talents will all be an amazing byproduct of our time together as a team.
Just as we have been preaching throughout this process, myself, the staff and this unbelievable group of athletic players are ALL IN!" says U18 Head Coach, Rob Underhill.
See the full roster and positional breakdown below: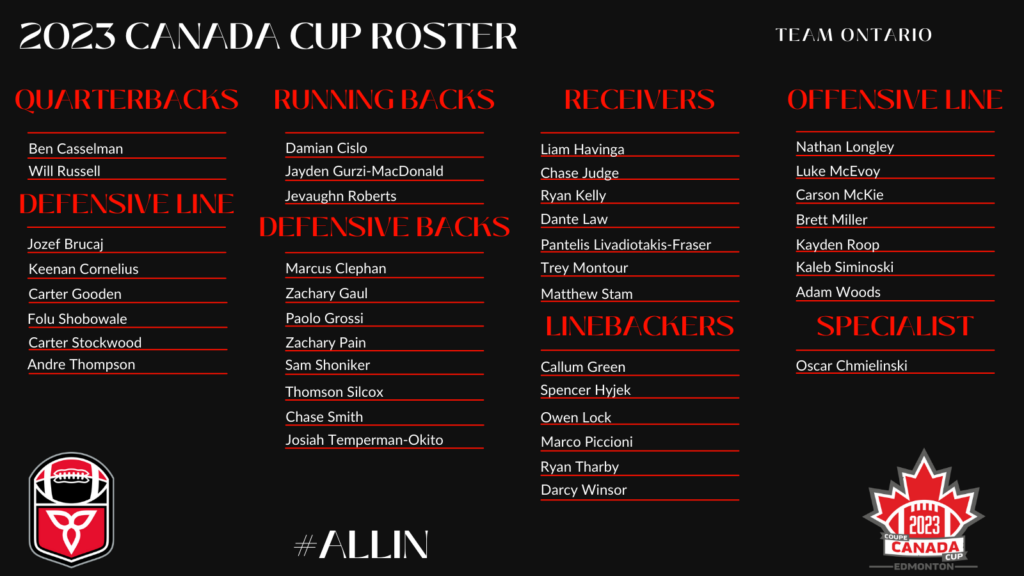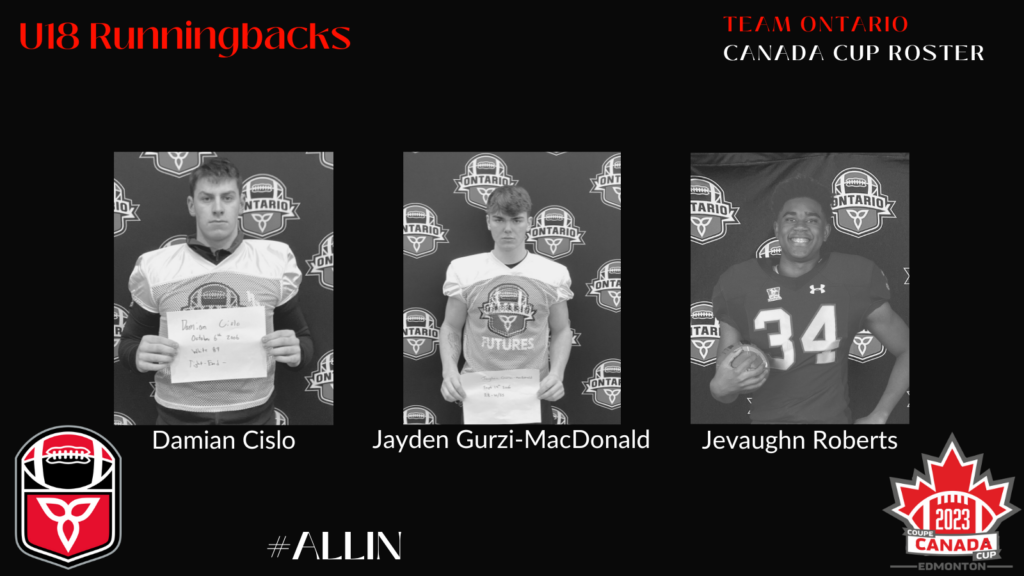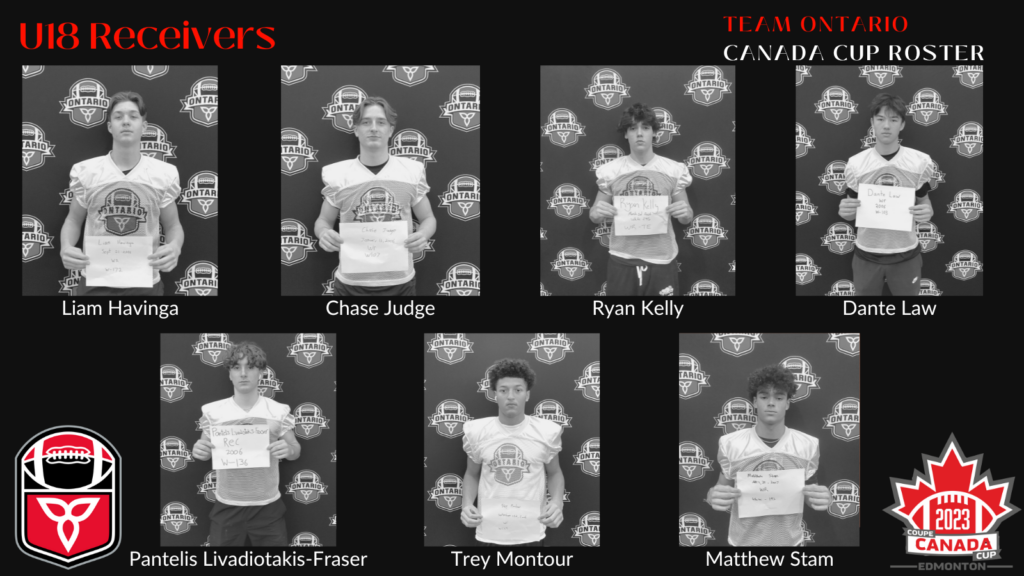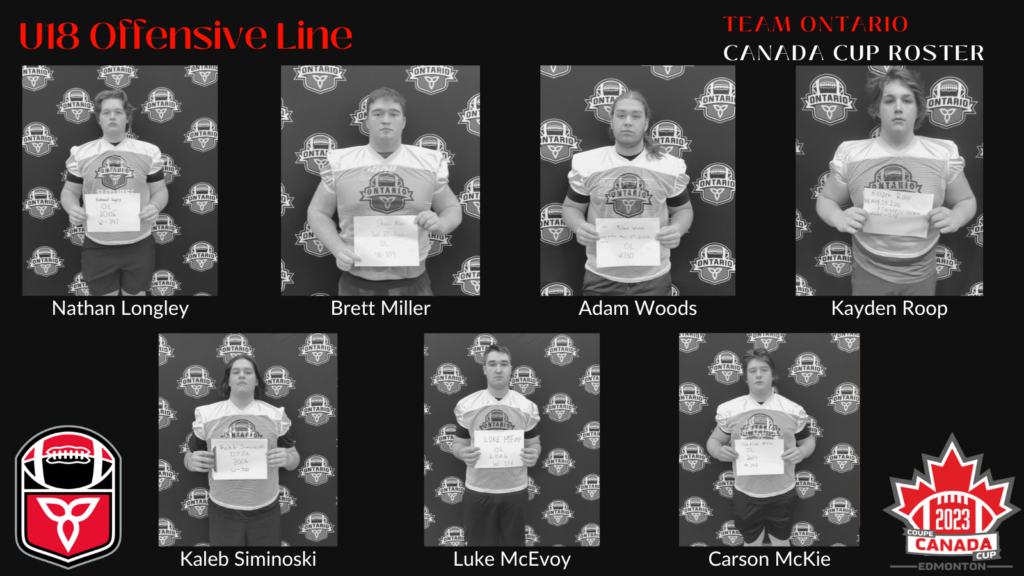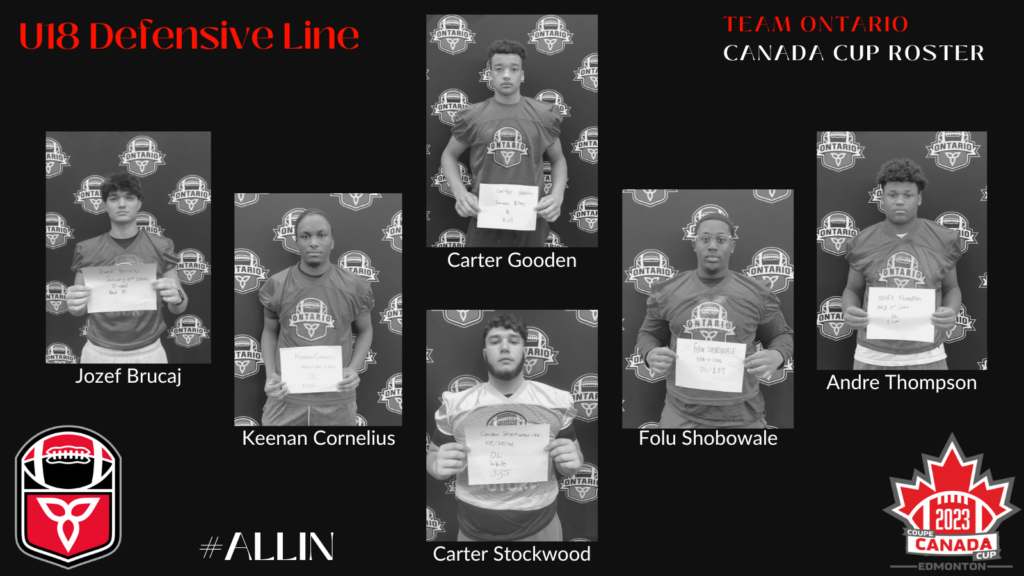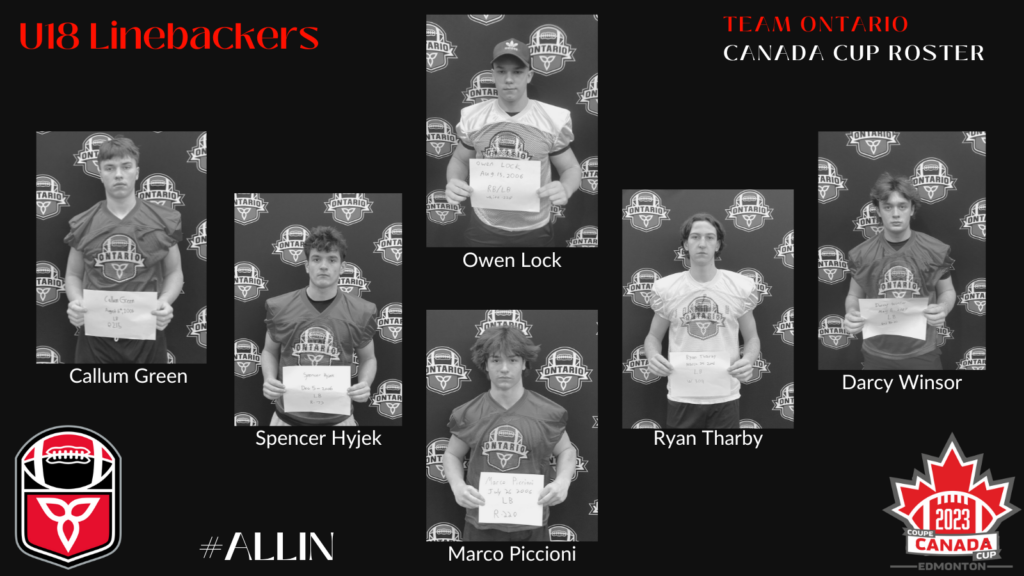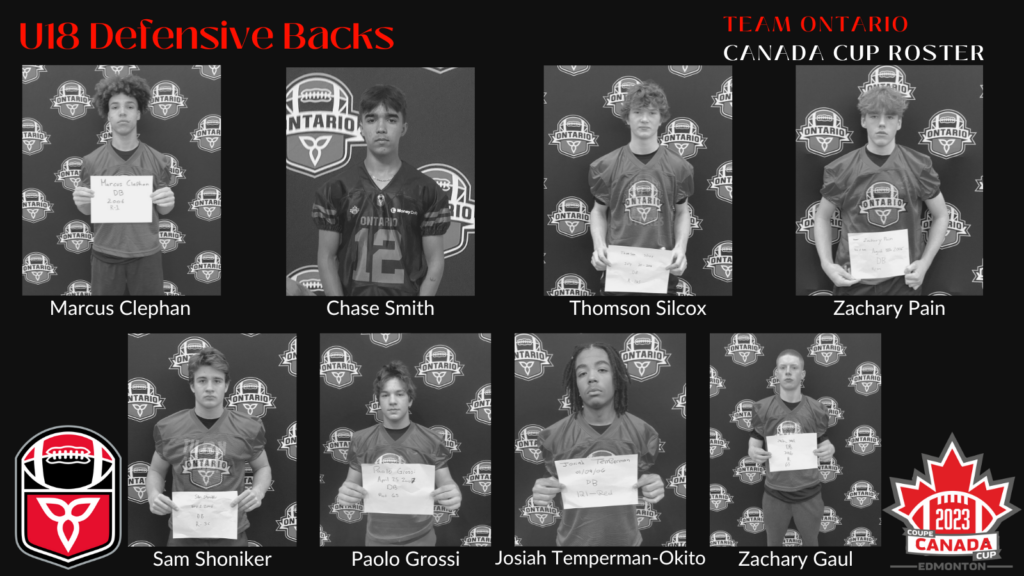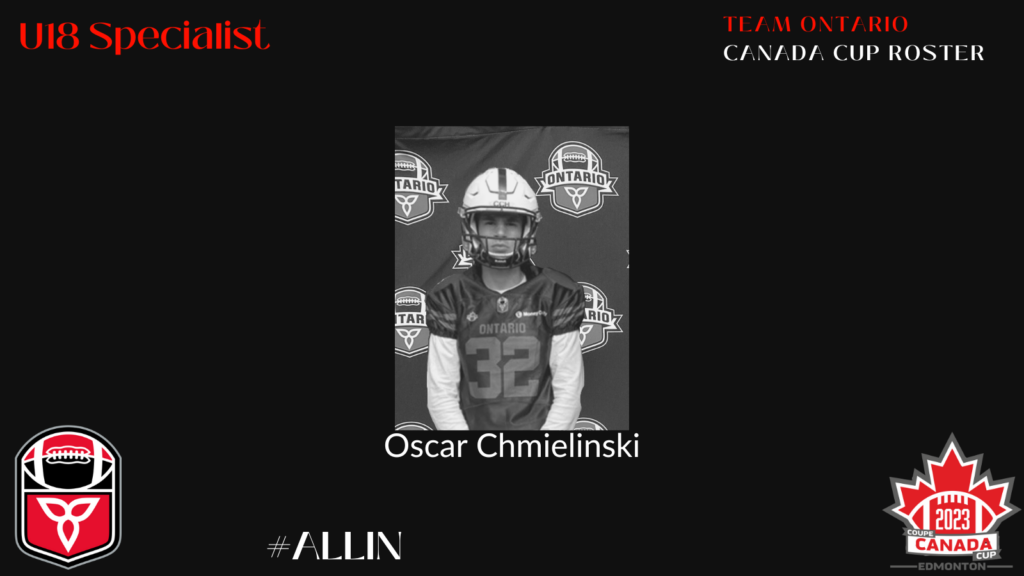 Football Ontario is thrilled to have the opportunity to return to the Canada Cup in 2023 and compete for the gold medal.
"Congratulations to these 40 strong and powerful young men for earning the privilege to represent our province at the 2023 Canada Cup in Edmonton this July. Thank you to all of the Football Ontario student-athletes, parents and community members that have been part of the U18 Team Ontario process, up to this point. A special thank you to our U18 Team Ontario coaching staff led by our Head Coach, Rob Underhill, for being great teachers and mentors for these exceptional young men. I am enthused to see what the future has in store for each and everyone one of you." says Football Ontario's Director of Sport, JT Tsui.
The Football Ontario U18 Male Tackle Top 40 will take part in the Canada Cup in Edmonton, AB. For the full 2023 National Championship schedule CLICK HERE.
Our U16 Tackle and U18 Women's Tackle Team Ontario Roster announcements are still to come.
FOR MORE INFORMATION:
ABOUT FOOTBALL ONTARIO: Football Ontario is the sanctioned provincial governing body for football in Ontario, through its focus on transparency, growth, alignment and excellence, is engaged in providing football opportunities for all of Ontario. Football Ontario is driven by a commitment to deliver football programming, opportunities and resources for its members and the provincial football stakeholders. Please visit: footballontario.net