For Immediate Release
May 10, 2023
Football Ontario Unveils Second 2023 Team Ontario Women's U18 Tackle Coaching Staff
Football Ontario Announces the U18 Team Ontario Women's Tackle Coaching Staff
Hamilton, Ontario – Football Ontario has officially unveiled the 2023 Team Ontario coaching staff for the second U18 Women's Tackle Team.
As the host of the 2023 U18 Women's Tackle National Championship, Football Ontario has been granted the opportunity to send two squads to compete in the nation's capital.
This coaching staff is to be led by Head Coach, Cam Davidson who currently serves as the Running Backs Coach with the Queen's Gaels.
The 2023 staff will add a number of experienced and enthusiastic coaches. The entire staff is listed below.
Head Coach – Cam Davidson
Offensive Coordinator – Nick Liberatore
Defensive Coordinator – Joe Thomlinson
Offensive Assistant – Katya Coulton
Defensive Assistant – Ron Garcia
Offensive/Defensive Assistant – Paige Hamilton
Apprentice Coach – Mara McPhee
General Manager – Jamie Le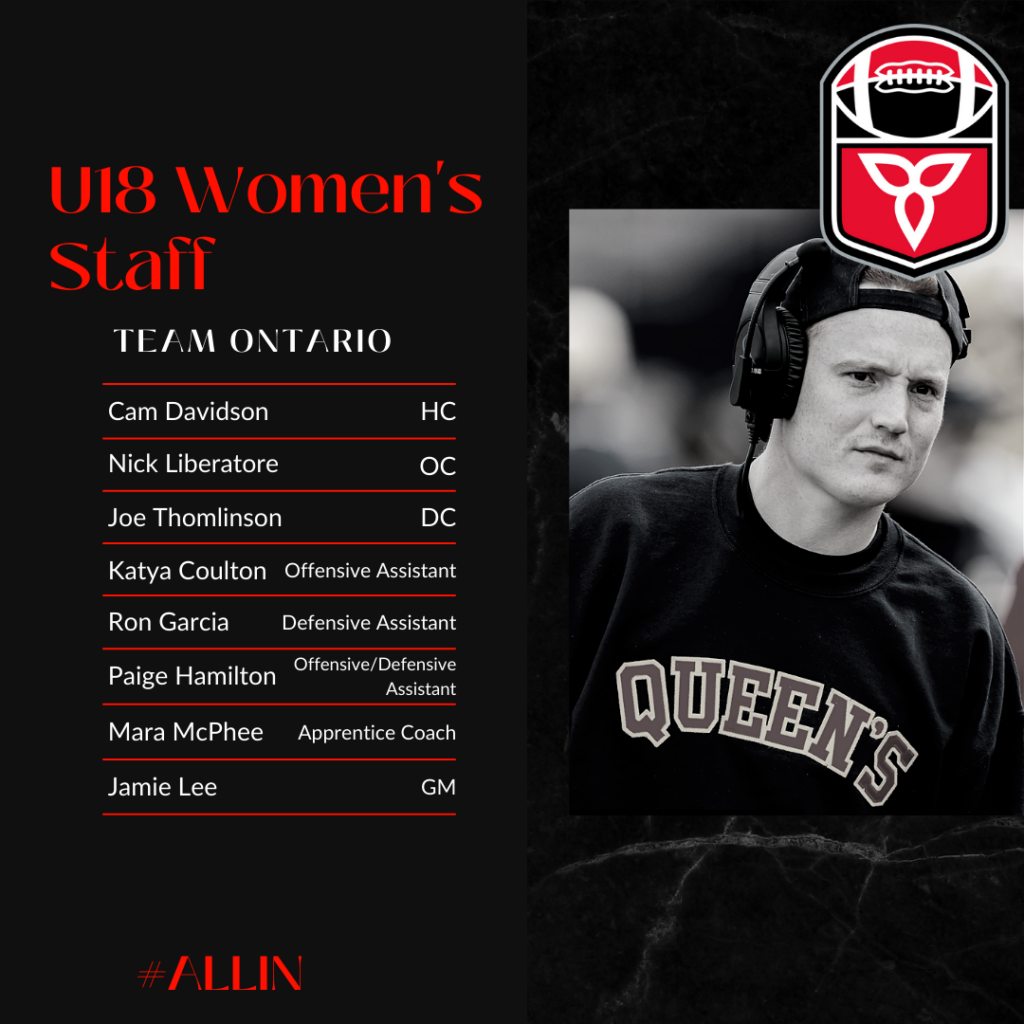 "We've been able to put together a tremendous staff of coaches. They're passionate, driven, and extremely intentional in what they do. We have a diverse wealth of football expertise that aligns with the goals and identity of Football Ontario. With positive athlete experiences at the forefront, we expect our team to develop at a high-rate and overachieve." says Head Coach, Cam Davidson.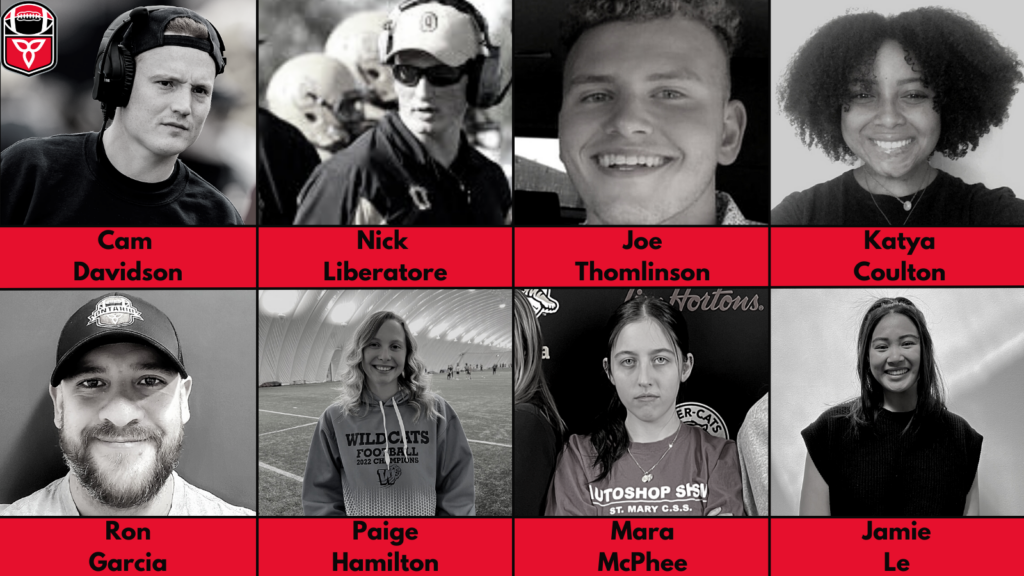 "I am excited to work with a second coaching staff for our Team Ontario U18 Women's Tackle program. The growth in this program has been exponential since our start last year. Our Football Ontario team is enthused to provide more opportunities for coach and player development in our women's tackle space and to send two provincial teams to Women's Nationals this year." says Emily Todd, Director of Development and Administration with Football Ontario.
Football Ontario is excited to have this talented staff lead the Team Ontario program and players to success in 2023 at the National Championships in Ottawa. The staff provides top level coaches which will help the players in both their practical football techniques and skills as well as help further their exposure.
FOR MORE INFORMATION:
ABOUT FOOTBALL ONTARIO: Football Ontario is the sanctioned provincial governing body for football in Ontario, through its focus on transparency, growth, alignment and excellence, is engaged in providing football opportunities for all of Ontario. Football Ontario is driven by a commitment to deliver football programming, opportunities and resources for its members and the provincial football stakeholders. Please visit: footballontario.net