For Immediate Release
June 16, 2022
Football Ontario Announces Final 2022 Women's Flag Team Ontario Rosters
Football Ontario Announces U16, U18, U20, and SR Team Ontario Women's Flag Rosters
Hamilton, Ontario – Football Ontario has officially unveiled the U16, U18, U20, and two SR Women's Flag Team Ontario Final Rosters that have been selected and invited to represent the province in Charlottetown, PEI for the U16 Eastern Regional, and the U18 and U20 National Championships, and Ottawa, ON for the SR CFFL National Championship.
Football Ontario is excited to unveil these final rosters after months of hard work from all of the athletes, coaches, and volunteers throughout the entire identification and evaluation process.
"The coaches, athletes and support staff have worked for over a year to help build out our Women's flag program and being able to send 5 teams across all age groups to compete at Nationals is a representation of the strength and interest of women/girls football in the province. We are excited to see these teams be able to wear the trillium on their jerseys and compete for a regional and national championship." says Aaron Geisler, Executive Director of Football Ontario.
See the full roster for each team below: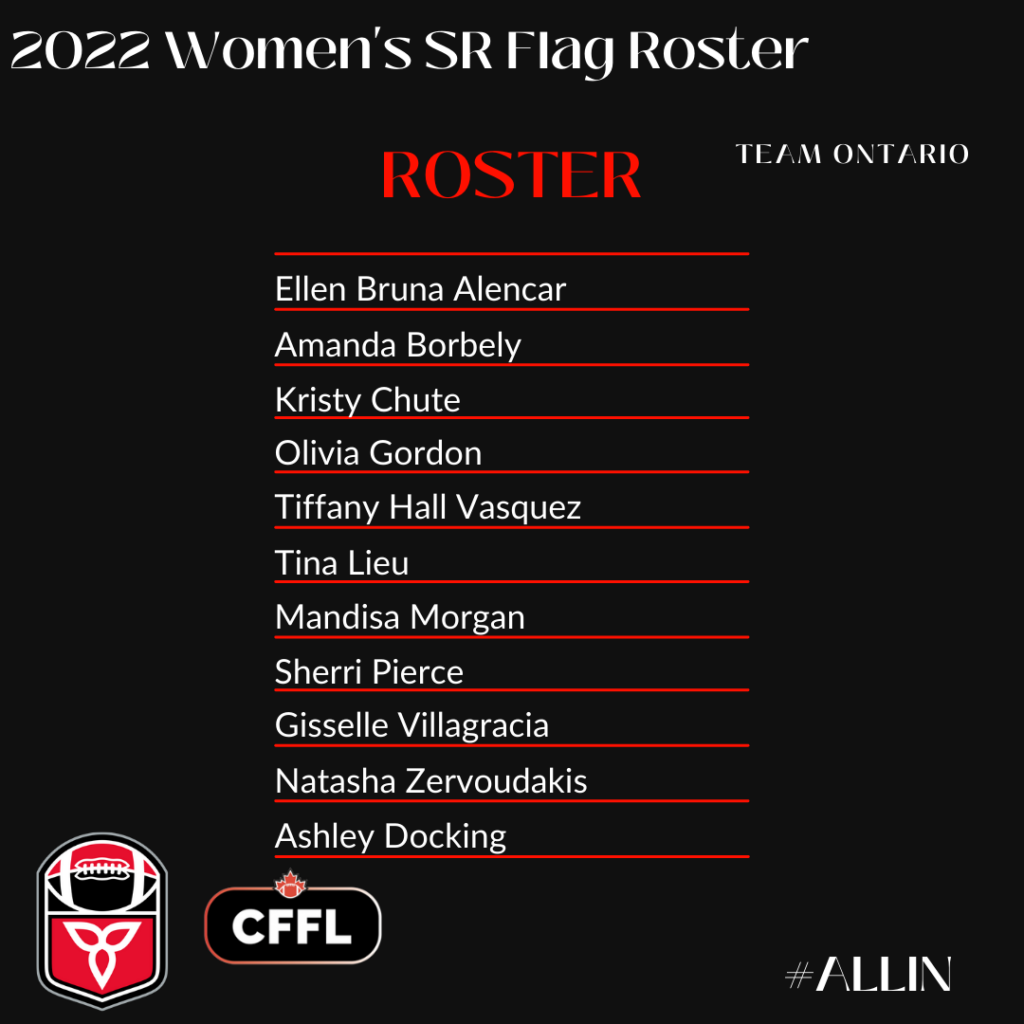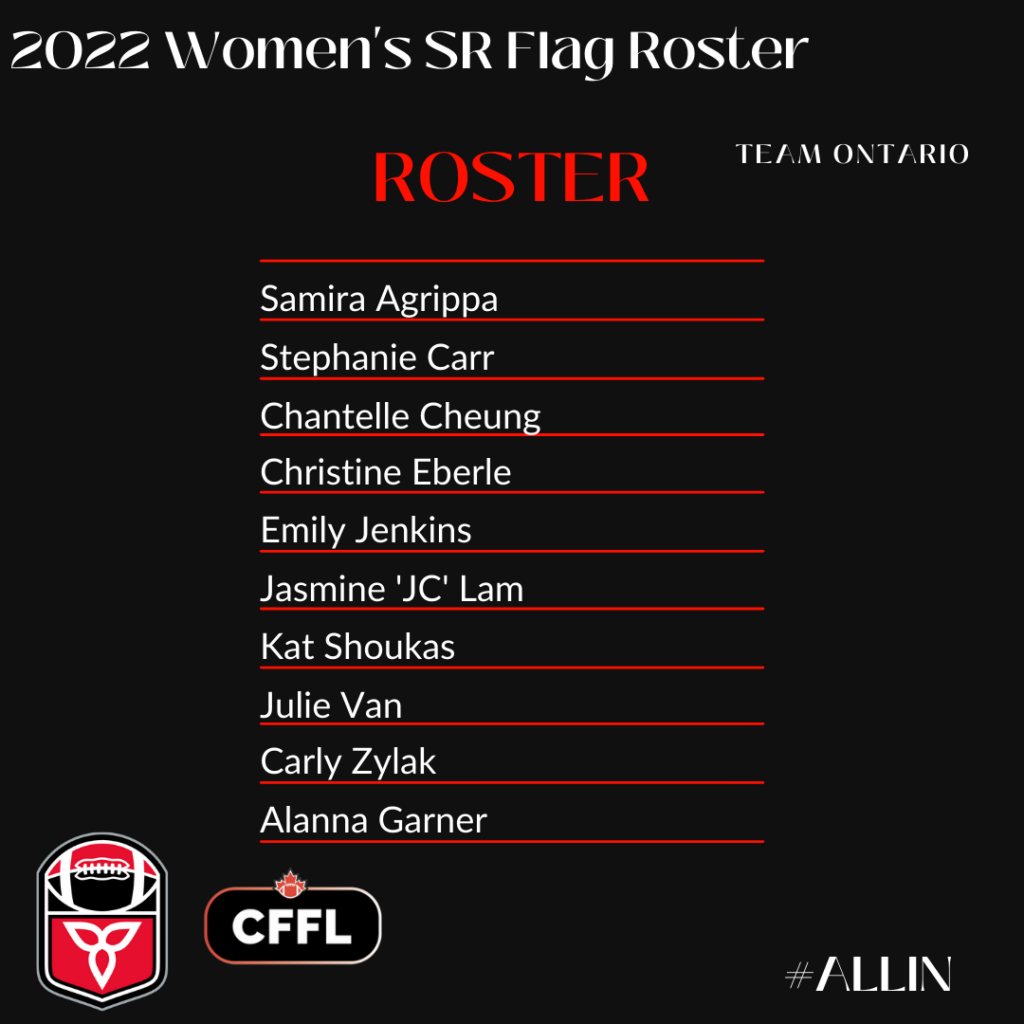 Football Ontario is thrilled to send five teams to attend the four championships in Charlottetown and Ottawa and have the opportunity to compete for the gold medal at all events.
"We are looking forward to showcasing our senior women's flag football teams on the national stage this August. This is an opportunity our athletes have been waiting for, for a long time and we feel that Ontario has some of the best players, not only in the province, but the entire country. Our teams are comprised of athletes from diverse athletic backgrounds and, in some cases, women with over 15 years of playing experience. There is a massive wave of excitement and support reverberating throughout the football community and we know that this is just the beginning for the women of Football Ontario." says Ashley Docking, Head Coach of one of the two SR Women's teams.
The Football Ontario U16 Women's Flag team will take part in the Eastern Regional in Charlottetown. The Football Ontario U18 and U20 Women's Flag teams will take part in the National Championship in Charlottetown. The two Football Ontario SR Women's Flag teams will take part in the CFFL National Championship in Ottawa. For the full 2022 National Championship schedule CLICK HERE.
FOR MORE INFORMATION:
Aaron Geisler
Executive Director
ageisler@footballontario.net
519-719-2322
ABOUT FOOTBALL ONTARIO: Football Ontario is the sanctioned provincial governing body for football in Ontario, through its focus on transparency, growth, alignment and excellence, is engaged in providing football opportunities for all of Ontario. Football Ontario is driven by a commitment to deliver football programming, opportunities and resources for its members and the provincial football stakeholders. Please visit: footballontario.net