For Immediate Release
June 3, 2022
Football Ontario Announces Final 2022 Eastern Regional Challenge Roster
Football Ontario Announces U16 Team Ontario Eastern Regional Challenge Roster
Hamilton, Ontario – Football Ontario has officially unveiled the U16 Male Tackle Team Ontario Final Roster that has been selected and invited to represent the province at the Eastern Regional Challenge in Sackville, NB this summer.
Football Ontario is excited to unveil the final U16 Male Tackle Top 40 after months of hard work from all of the athletes, coaches, and volunteers throughout the entire identification and evaluation process.
See the full roster and positional breakdown below as well as the chosen reserve players: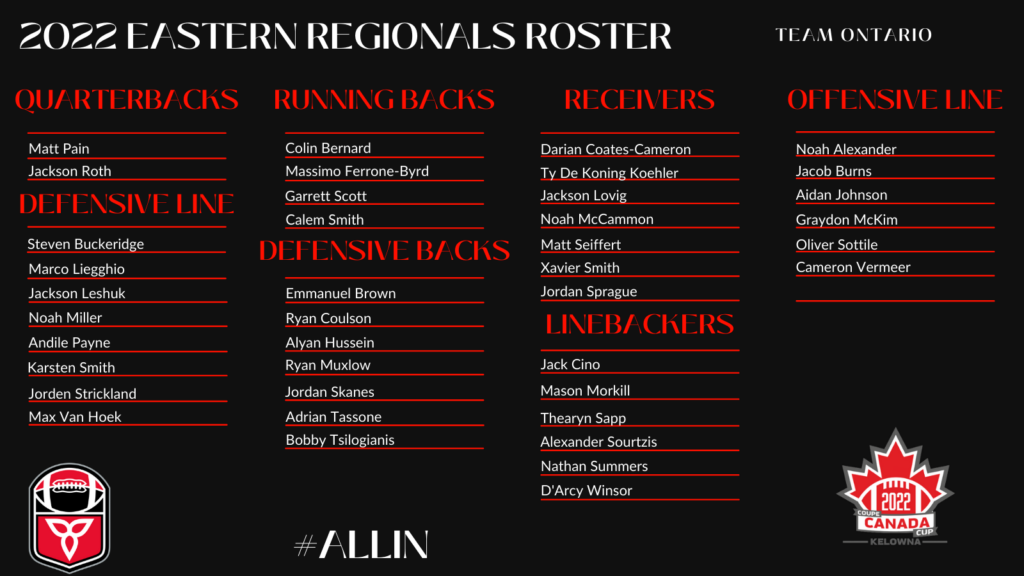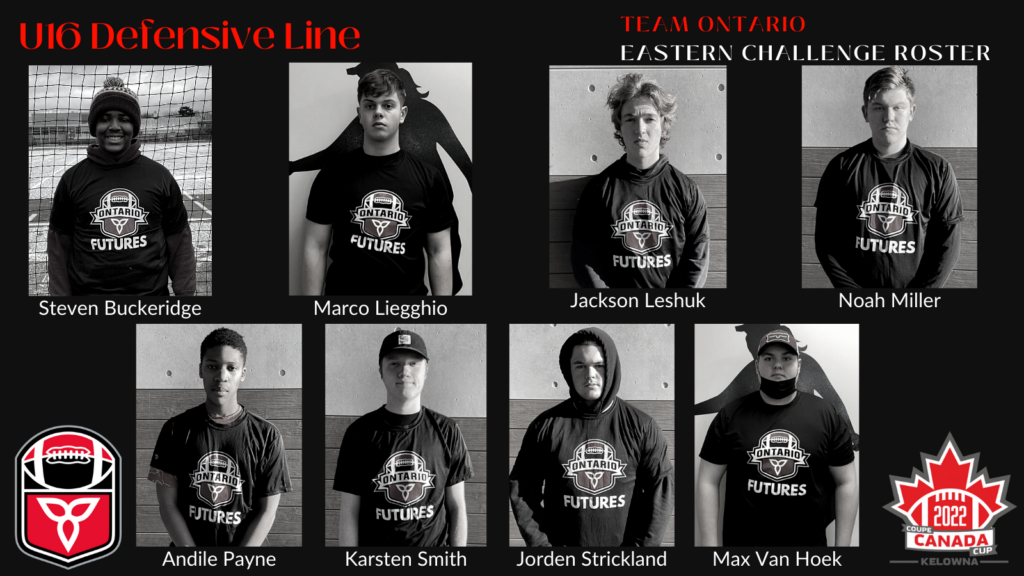 RESERVES
Defensive Reserves:
DL: Julian Cooke; Malik Oteng
LB: Tristan Downie
DB: Nicholas Rabbets; Jase Maggio
Offensive Reserves:
RB: Keyshawn Manning; Brodie Weber
WR: Isaiah Wallace
QB: Jed Trupish
Football Ontario is thrilled to have the opportunity to return to the Eastern Regional Challenge in 2022 and compete for the gold medal.
"Congratulations to the 40 young men who will represent our province at the U16 Eastern Challenge in Sackville, New Brunswick. Coach Cappiello and his staff have done an amazing job of identifying some of the top student-athletes in Ontario. I am enthused to see what this group can achieve moving forward. These athletes and coaches epitomize what it means to be ALL IN." says JT Tsui, the Director of Sport for Football Ontario.
The Football Ontario U16 Male Tackle Top 40 will take part in the Eastern Regional Challenge in Sackville, NB. For the full 2022 National Championship schedule CLICK HERE.
FOR MORE INFORMATION:
Aaron Geisler
Executive Director
ageisler@footballontario.net
519-719-2322