For Immediate Release
June 1, 2022
Football Ontario Announces Final 2022 Canada Cup Roster
Football Ontario Announces U18 Team Ontario Canada Cup Roster
Hamilton, Ontario – Football Ontario has officially unveiled the U18 Male Team Ontario Final Roster who have been selected and invited to represent the province at the Canada Cup in Kelowna this summer.
Football Ontario is excited to unveil the final U18 Male Tackle Top 40 after months of hard work from all of the athletes, coaches, and volunteers throughout the entire identification and evaluation process.
See the full roster and positional breakdown below as well as the chosen reserve players: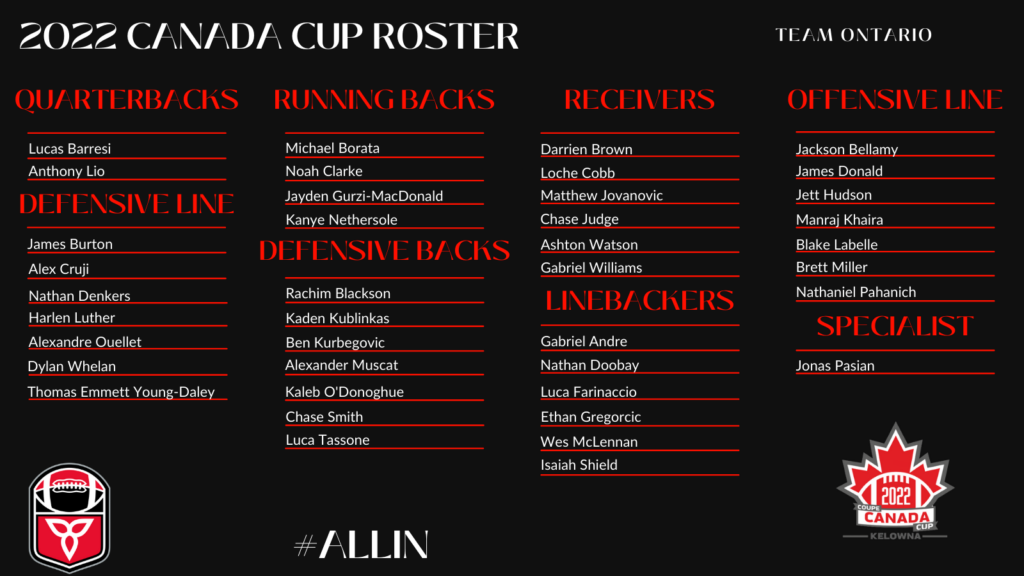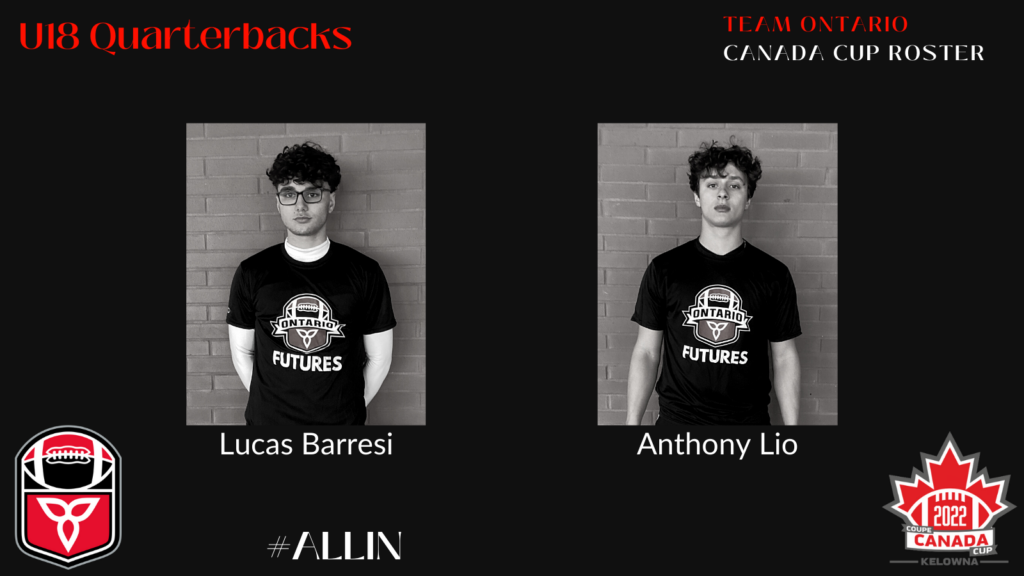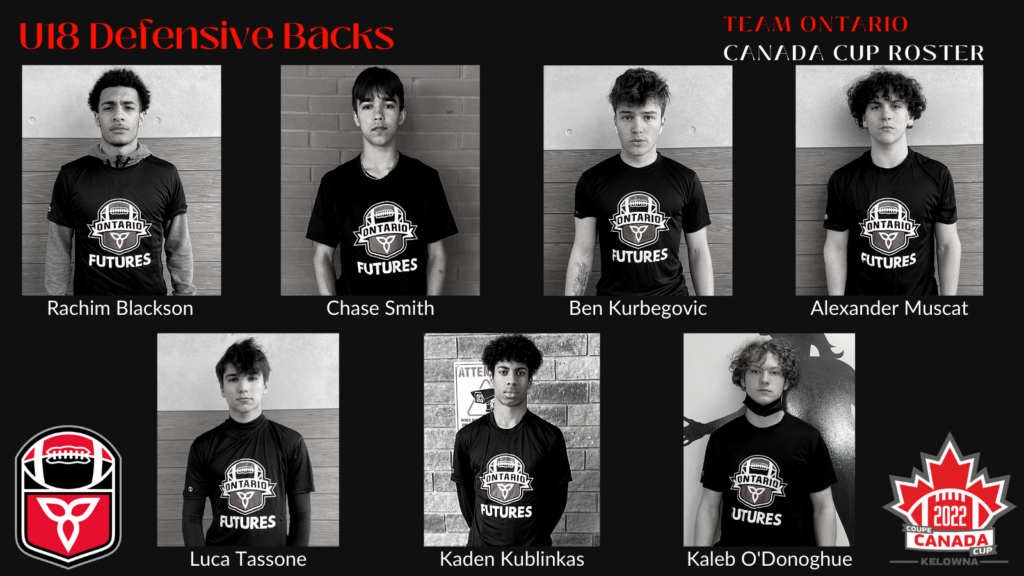 RESERVES
Defensive Reserves:
DL: Oliver Jackson; Nicholas Garcia; Ryan Wolf
LB: Robert Wood
DB: Mikhael Pegg
Offensive Reserves:
OL: Kaleb Siminoski; Brady DeBruyne; Jacob Hilliard
RB: Matthew Frketich; Caleb Haase
WR: Jackson Taylor; Kyle Mann; Brady Jenkins
QB: Jet Zakrzewksy
Special Teams Reserves:
K/P: Brayden Rivard
Football Ontario is thrilled to have the opportunity to return to the Canada Cup in 2022 and compete for the gold medal.
"Getting an opportunity to compete in the premier tackle football event in the country and represent your province at the Canada Cup is a once and a lifetime experience. We could not be more proud of the hard work that these athletes have put in up to this point to wear the trillium on their chest. We are excited to be able to showcase their talents on the national stage and compete for a National championship this summer." says Aaron Geisler, Executive Director of Football Ontario.
The Football Ontario U18 Male Tackle Top 40 will take part in the Canada Cup in Kelowna, BC. For the full 2022 National Championship schedule CLICK HERE.
Our U16 Male Tackle Team Ontario Roster announcements is still to come.
FOR MORE INFORMATION:
Aaron Geisler
Executive Director
ageisler@footballontario.net
519-719-2322
ABOUT FOOTBALL ONTARIO: Football Ontario is the sanctioned provincial governing body for football in Ontario, through its focus on transparency, growth, alignment and excellence, is engaged in providing football opportunities for all of Ontario. Football Ontario is driven by a commitment to deliver football programming, opportunities and resources for its members and the provincial football stakeholders. Please visit: footballontario.net