NFL Flag In-School Program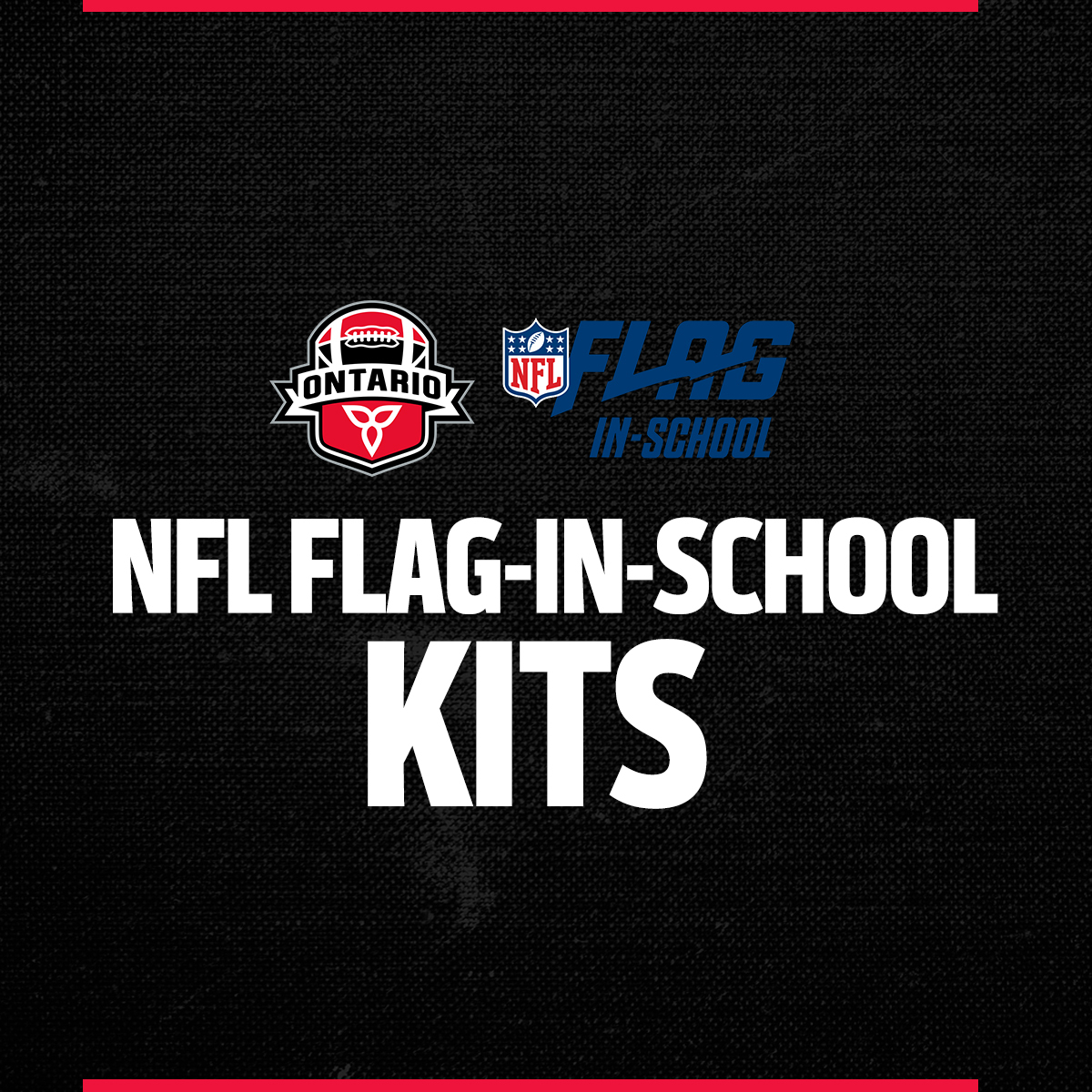 Football Ontario and NFL Canada Aim to Increase Flag Participation in Schools
Football Ontario has partnered with NFL Canada as a part of the NFL Flag-In-Schools Program to deliver NFL Flag Football Kits to both elementary and high schools across the province.
These Flag Football Kits include all of the essentials (equipment, flag belts, balls, etc.) to start a flag football program in school and will help to encourage schools and students to get active and learn the basics of football in a fun environment.
All schools/teachers located within Ontario are eligible to apply and each application will be thoroughly reviewed.
Flag In-School Program Aims to Increase Activity
The NFL FLAG In-Schools Program aims to increase physical activity of youth by providing flag football resources to underserved communities. These resources can be used in physical education classes, at recess, for intramurals, and in tournaments.
With this initiative, Football Ontario and NFL Canada hope to introduce more young athletes and fans to the game of football, in an accessible, fun, fast-paced and inclusive format.. The ultimate goal of this process is to create more opportunities and long-lasting programs at schools across the province.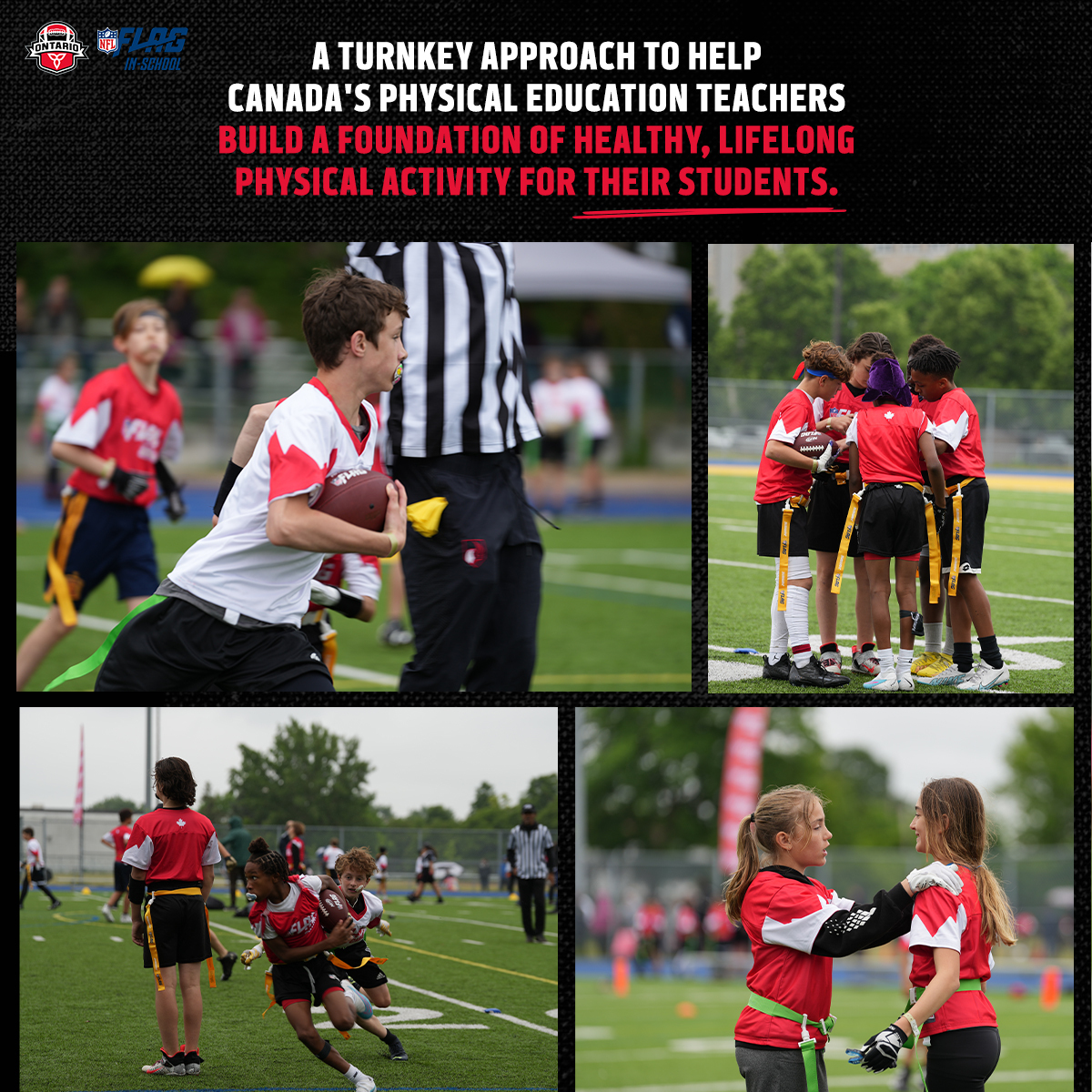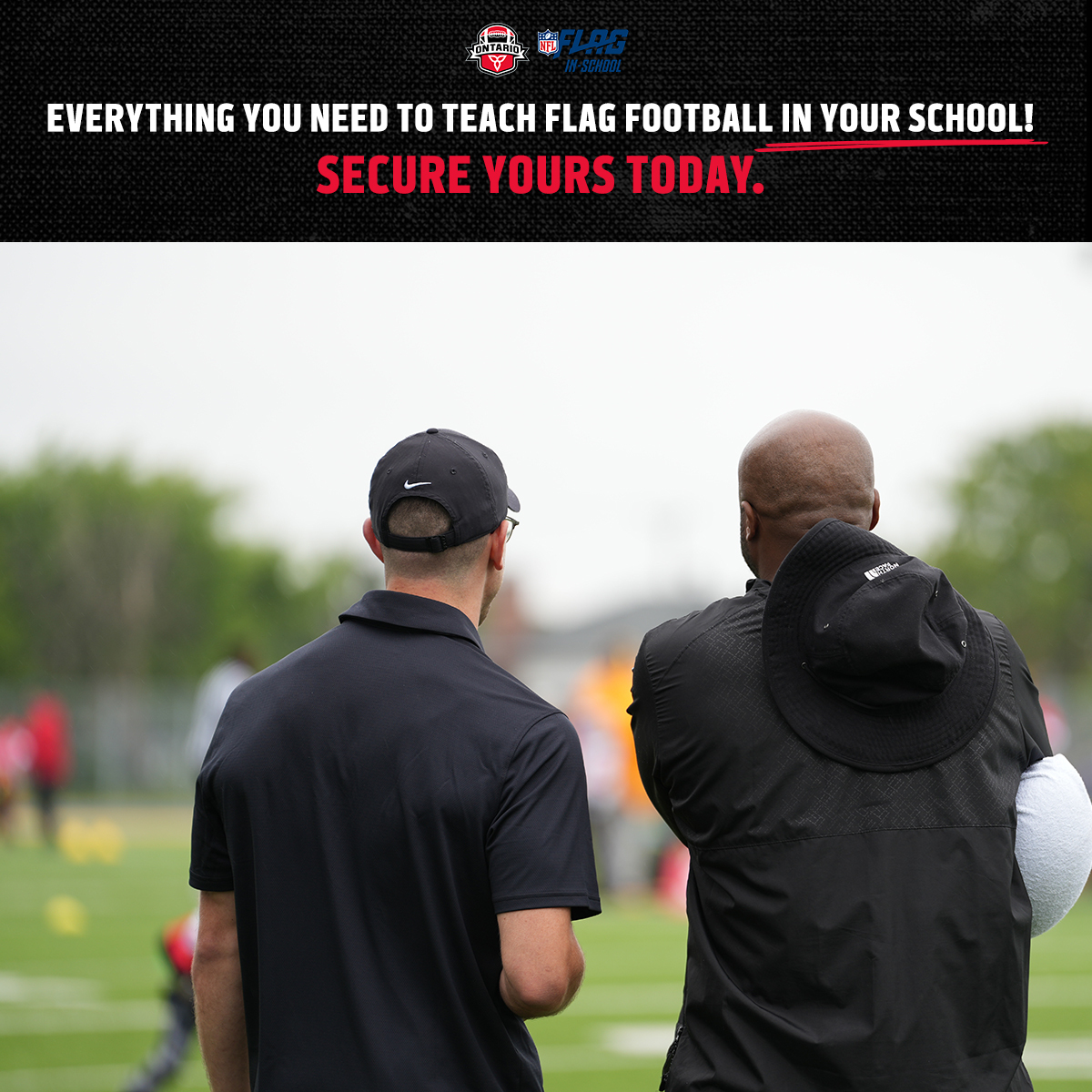 Growth and Accessibility a Priority 
Football Ontario and NFL Canada hope for flag football to eventually be accessible at every school across the province and this is another step in achieving that goal. These flag kits have the capacity of reaching upwards of 5000 students across the province and create long-lasting programs and opportunities.
Football Ontario and NFL Canada also wish to assist in the planning and execution of local jamborees and tournaments for participating schools.
Football Ontario is always looking for ways to grow the game of football and break down barriers to play across the province and by partnering with NFL Canada on this initiative, the organization is able to do just that.