2022 Fall Cup Provincial Championship Weekend
The 2022 Fall Cup games will take place between the top teams in the Ontario Fall Football League (OFFL) and the the top teams in the National Capital Amateur Football Association (NCAFA) to determine who the top programs in the province are.
The Fall Cup will bring in the winning teams from the OFFL and NCAFA to compete in a single championship game at the U14, and U12 age level with the winner being declared the provincial champion. A second team from each respective league will also be invited to participate in a tier 2 championship game.
At the U10 age category the top two teams from both the OFFL and NCAFA will participate in a jamboree style day.
U12 will be played at 9-a-side and U10 will be played at 6-a-side.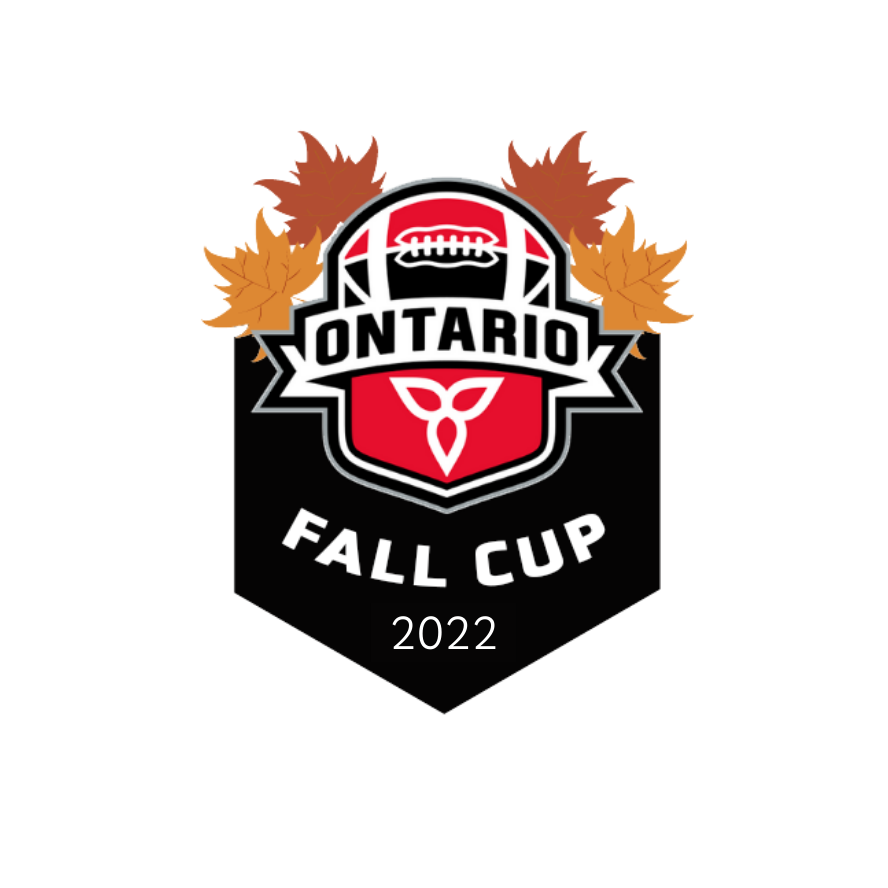 Dates
November 19th, 2022
Location
Carleton University, 1125 Colonel By Dr, Ottawa, ON K1S 5B6
U12SCHEDULE
November 19th
U10 Jamboree Games 1 & 2 – 9am (Brantford Bisons v. Cumberland Panthers / Durham Dolphins v. Kanata Knights)
U10 Jamboree Games 3 & 4 – 9:50am (Durham Dolphins v. Cumberland Panthers / Brantford Bisons v. Kanata Knights)
U12 Oakville Titans v. U12 Bell Warriors – 11am
U12 Vaughan Rebels v. U12 Cumberland Panthers – 1pm
U14 Niagara Generals v. U14 Cornwall Wildcats – 3pm
U14 Oshawa Hawkeyes v. U14 Cumberland Panthers – 6pm
Sponsorship Opportunities
Football Ontario is offering various sponsorship opportunities for the 2022 Fall Cup. If you are interested in being a sponsor for the event or for the organization please reach out to Executive Director, Aaron Geisler via email at ageisler@footballontario.net.
Football Ontario will have Three Levels Of Sponsors for the 2022 Fall Cup:
Gold – Live Stream Ad, In Stadium Ad, Field Signage, On Site Presence/Activation, Social Media Features
Silver – In Stadium Ad, Field Signage, On Site Presence, Social Media Features
Bronze – On Site Presence, Social Media Features
Volunteer Opportunities
If you are interested in giving back to the football community by volunteering at the 2022 Fall Cup or if you need volunteer hours please contact ageisler@footballontario.net