2023 Women's National Championship
ABOUT THE EVENT
Football Canada is set to host the second edition of the National Women's Under-18 Championship in Ottawa, ON, this July 21st to 29th, 2023. Following a successful inaugural tournament in Regina last year, Football Canada looks forward to bringing this key opportunity to grow tackle football for women and girls to the nation's capital.  
Football Ontario is excited to welcome eight participating teams, including 6 provinces as well as an Indigenous National team.
The eight participating teams are:
Team Alberta
Team Manitoba
Team New Brunswick
Team Ontario Black
Team Ontario Red
Team Saskatchewan
Team Quebec
National Indigenous Team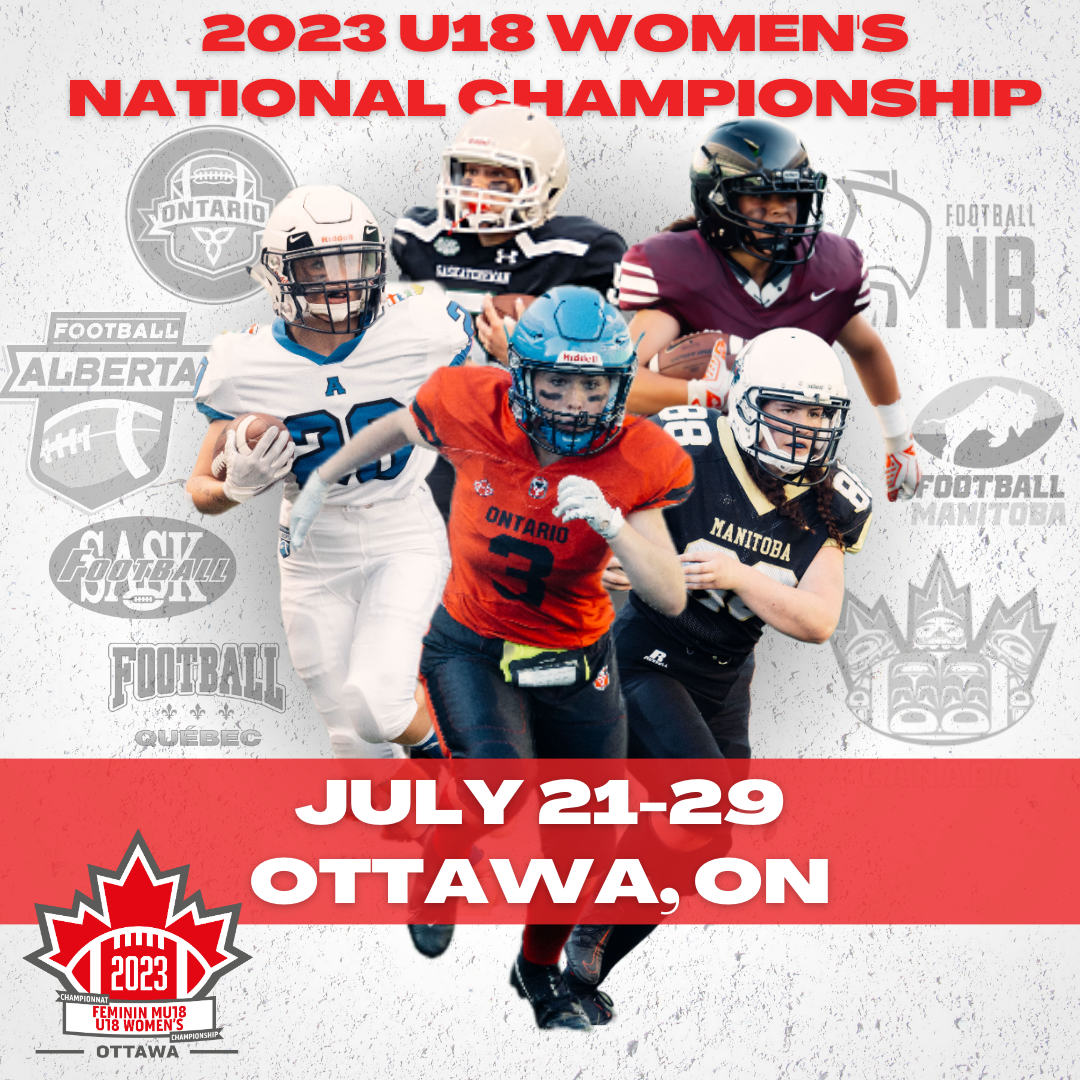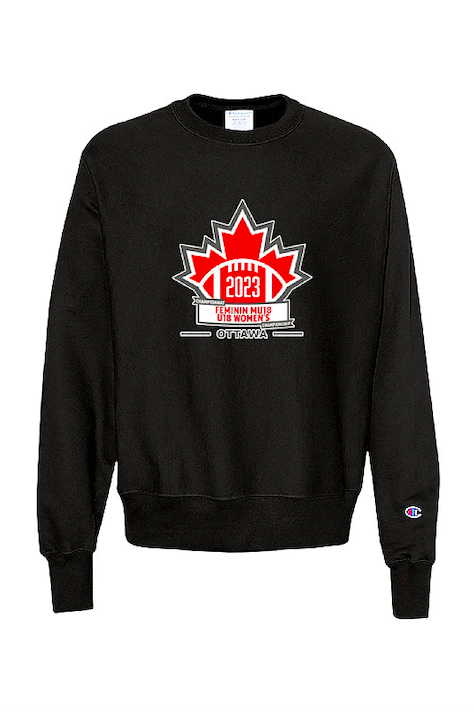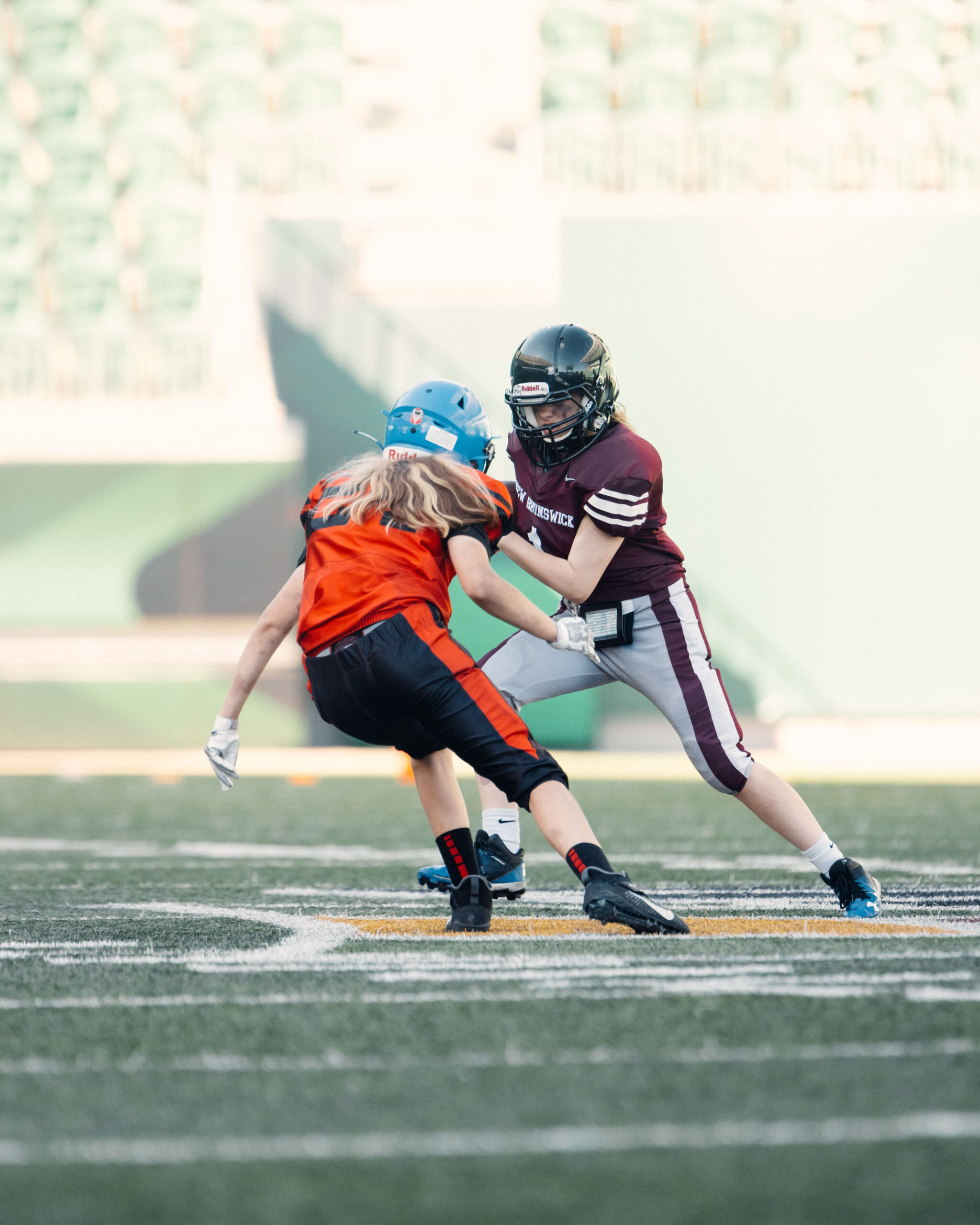 TOURNAMENT SCHEDULE
Sunday, July 23 Carleton University

1

10:00am

New Brunswick vs Quebec

2

1:00pm

Alberta vs Saskatchewan

3

4:00pm

National Indigenous vs Ontario Black

4

7:00pm

Ontario Red vs Manitoba
Wednesday, July 26 – Semi-Finals at U Ottawa & TD Place

5

9:30am

Cummings Division Loser G4 vs Loser G3 (U Ottawa)

6

2:30pm

Harlow Division Loser G2 vs Winner G1 (TD Place)

7

5:30pm

Cummings Division Loser G1 vs Winner G3 (TD Place)

8

8:30pm

Harlow Division Winner G2 vs Winner G4 (TD Place)
Sunday, July 29 – Finals at Carleton University

9 – Bronze

10:00am

Cummings Division Loser G5 vs Loser G7

10 -Bronze

1:00pm

Harlow Division Loser G6 vs Loser G8

11 – Gold

4:00pm

Cummings Division Winner G5 vs Winner G7

12 – Gold

7:00pm

Harlow Division Winner G6 vs Winner G8
HOST HOTELS
Football Ontario has partnered with HTG Sports to provide preferred bookings at various hotels to all attendees of the 2023 Women's National Championship.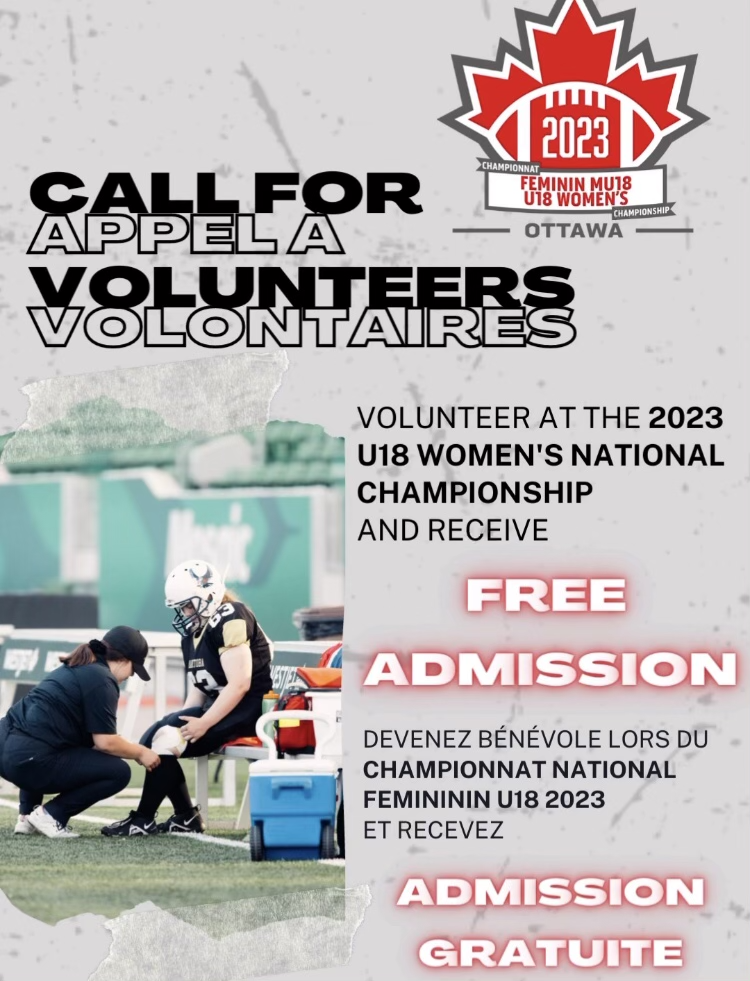 TOURNAMENT SPONSORS AND PARTNERS